Just to warn you, there are spoilers both in writing and pictures for all six seasons.

With no new episode this week I thought I'd raise the question of 'what are your favourite Gibbs/Ducky episodes?' Not necessarily your favourite episodes overall, but if you were asked to suggest episodes that really show their relationship, which ones would you choose?

Let's say you get to pick five episodes. (You don't have to choose five, it's just a nice round number).

For me four are really easy and 'clear cut'. Choosing a fifth isn't quite so easy as I can't think of another episode that really is G/D-centric as such. I think I can say that almost without, indeed without, exception every episode has a moment or two in it that shows our beloved pairing, be it with a touch, a look, something they say, or just the way they erode the meaning of personal space. However, to my mind there have only been four out-and-out Gibbs/Ducky episodes. But after much pondering I did choose a fifth.

Behind each cut is some babbling and pictorial evidence of my top five. Clicking on the thumbnail picture will take you to a bigger version (at least it should).

Screencaps are from
dj_capslock and
toomuchfandom.

Warning: Image heavy.


---

1. Lt. Jane Doe



Up until I saw this episode, whilst I had answered the oft-asked question 'if you had to slash a couple who would it be?' Gibbs/Ducky, I hadn't actually started to ship our pairing. And then I saw it and pretty much from beginning to end their relationship just leapt off the screen and screamed 'we're more than just old and close friends'.

Take the hat brim scene, for example. Now to me that is not something one man does to another man, no matter how old and close friends they are. The 'I can't see your eyes, they are the one way I can always gauge what you're thinking, therefore I push your hat brim out of the way'. Utterly slashy (to me). The fact also that must have surprised, well did, the kids, that Gibbs didn't do anything other than ask Ducky if he was holding out on him and then let him walk off without berating him for holding out on him.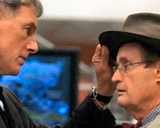 The whole Autopsy scene was full of so much slashy goodness, from a perplexed Gibbs arriving; Ducky asking him to forgive him; Gibbs inviting him into a hug and then the wonderful, wonderful, wonderful walking double hug. I just love it.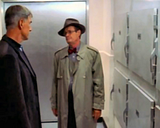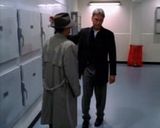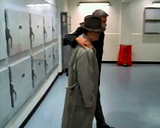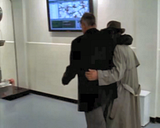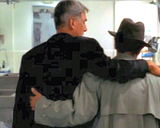 And still it went on with Gibbs asking more questions and he being the one to answer the phone when it rang and even getting short with his dear Abby.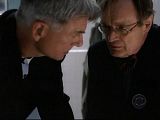 And back in the squad room, Gibbs pushing the kids far harder than one might expect him to do for what was at that time one murder and a cold case and doing so simply because he knew Ducky was so unhappy, even down to getting Abby to invent a reason for Ducky to help her.

My all time top slashy episode and one of the two than when my friend
solo visited in November and asked to see an NCIS episode (or two) I showed her.




---

2. The Meat Puzzle



Again another pretty much from beginning to end G/D shippers episode. So crammed full of their relationship. Touches, looks, hugs galore and a oh-so worried and threatening Gibbs.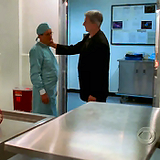 I swear that he meant every word he said to Jonathan Hanlan. His chilly: If my friend dies, I'll blame you, too. And his 'threat' You convince her, Jonathan. If you don't, I will tear every tooth out of your skull. Did anyone not believe he meant every word? Had Ducky died, I have no doubt Gibbs would have had his revenge.

And of course the frantic, because that really is what it was, possessive and ultra-concerned hug once they'd rescued Ducky and Vincent Hanlan had killed himself. So lovely.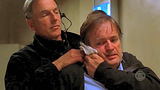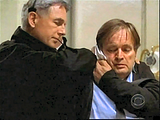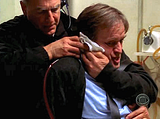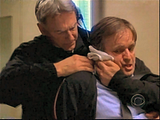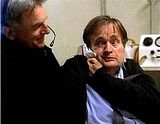 ---

3. Smoked



Finally, after nine episodes of being at odds with one another they make up.

Somewhat intriguingly I know quite a few people who had never seen G/D before saw it once Gibbs had returned from Mexico and Ducky was so hurt/angry with him and Gibbs responds and rather than be friendly they are rather icy towards one another. I've never 'got' this type of antagonistic slash, so it bemused me that they couldn't see it with all the closeness, but could see it when they were at odds. Indeed, more than one person said 'there was no way Ducky would have been that pissed with Gibbs had they merely been friends'.

Ducky taking Gibbs coffee and their entire conversation including Ducky's line about likening their relationship to a marriage! Gibbs apologising, because to do so to a friend isn't a sign of weakness. Ducky welcoming Gibbs back. The handshake. And the wonderful kiss hug and make up scene a full frontal hug when Gibbs's lips find their way onto Ducky's ear. And once that's passed we're back to 'Jethro' and 'Duck' and invasion of personal space all over again. I just love this so much.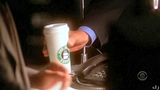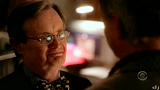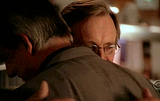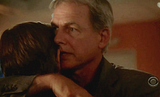 ---

4. Broken Bird



Whilst I know that for at least one G/D shipper this episode seemed sadly lacking in G/Dness, for me it was another from beginning to end shipping episode. It is true that, apart from when Gibbs put his fingers on Ducky's neck, and when he put Ducky's glasses back on (soo intimate) there was a distinct lack of physical contact, which for these two is very rare. However, for me that was because Gibbs was so concerned about Ducky, firstly because of the stabbing and then upon discovering the charges, which he never for one second believed. My feeling is that he had to draw back further than he would on a day-to-day basis, for fear of either showing far too much or not being able to let go of Ducky, and Ducky needed him to do his job.

And do his job he did. But before that, he was with Ducky all the time at the hospital (operating theatre aside); he must have been in recovery with him, as he came out with him, he then sat down to wait whilst they settled Ducky and was then in his room and all that was prior to any charge being made. He spent hours by Ducky's side, leaving and trusting in the kids to track down the woman who'd stabbed Ducky.

He rode rough-shod over everyone and anyone; he did a deal with Kort (and yes, that will no doubt cost him); he did everything in his power to stop the charge from becoming a formal one; he spent the entire day at the Embassy; was willing to risk a diplomatic incident had Ducky been formally charged and I swear that had he been charged, Gibbs would somehow have found a way to storm the Embassy and spirit Ducky away to safety - even against Ducky's wishes. And Gibbs looked to have aged several years following Ducky's stabbing.

And we had the wonderful 'sweetie' comment. And don't tell me it was only because Ducky was high on morphine; if that were the case he'd have called Abby something more than just 'Abby' or Jimmy even, but no. They get addressed by name, Gibbs by 'sweetie'. Such a wonderful, wonderful line. I was happy when we got canon 'my dear Jethro' (which we've now had twice) but 'sweetie'.

So definitely a pimping episode, definitely for me one of the out-and-out G/D shipping episodes.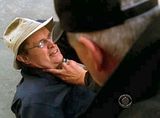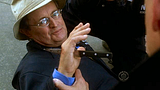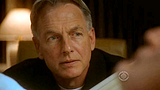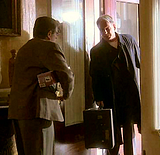 ---

5. Chimera



I opted for this as my fifth G/D shipping episode as although it is not as blatant and out-and-out shippy as the previous four, it still has a lot of wonderful moments and is a pretty good G/D ship episode.

Lines like:

"I'll get Duck." Note 'get' not call. And that's unusual for Gibbs. Whereas Ducky normally physically hunts Gibbs down (even when he wants him urgently) Gibbs tends to call Ducky.

"Ducky, you're with me." Well we know that.

The fact that they do toddle off together and the kids go elsewhere. A lot of closeness indeed.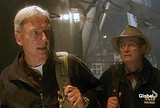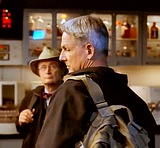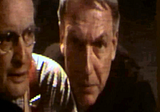 ---

So all in all these are the top five episodes I would show to people/tell people to watch if they were interested in really seeing Gibbs/Ducky as to me they are the top five Gibbs/Ducky episodes.

But as I said there are so many other examples. Beneath the cut are just a few of them.


---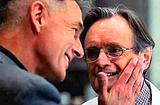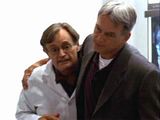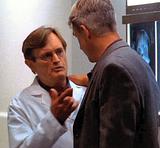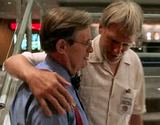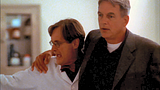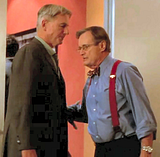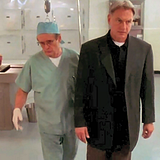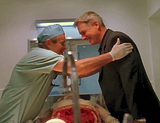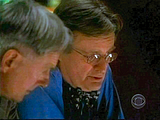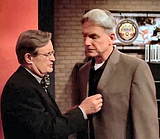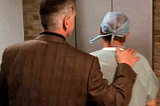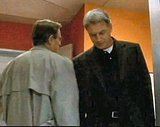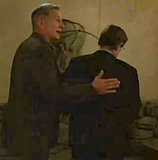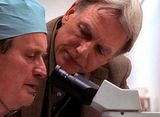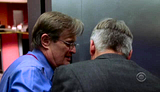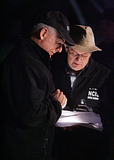 ---

So, fellow Gibbs/Ducky shippers, what are your top five Gibbs/Ducky episodes? Which five episodes depict best of all the relationship between our beloved men? Not moments - whole episodes.

And to make it even easier, if you don't feel like commenting, I give you a poll. Of course you can take the poll and comment - I'm always happy to talk Gibbs/Ducky.





Which FIVE episodes depict best of all the relationship between Gibbs/Ducky? i.e What are the FIVE most shippy G/D episodes?